This is a controversial review. CST/BB have been rejected for accreditation to TDF and for good reason.The company is completely extraordinary and making dolls at disturbingly low prices, possibly below cost price.
The website joybbdoll.com that CST/BB are using is confusing, not particularly easily identifying the size of doll with the photo pictured.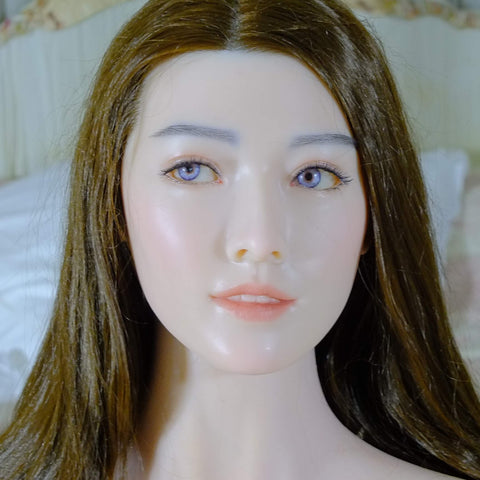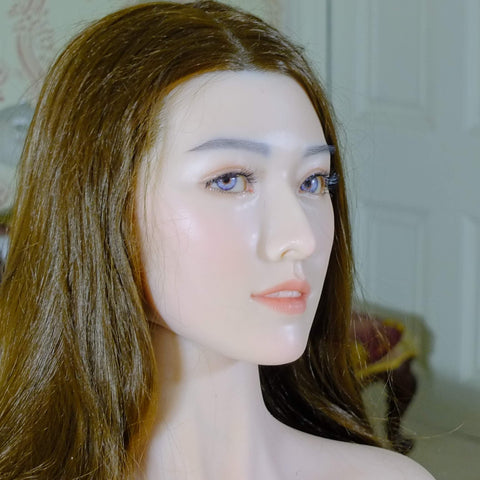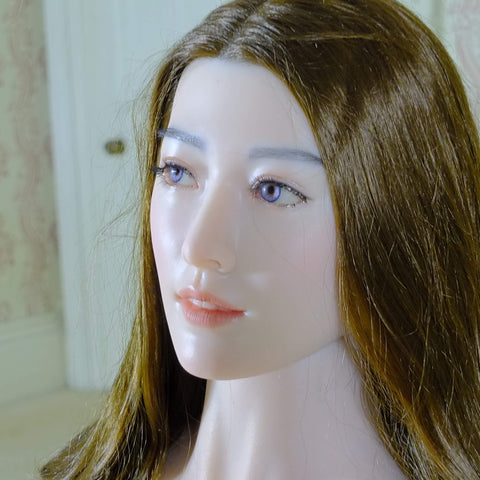 This doll is everything she looks to be, together with a level of sophistication that's really quite surprising. Putting all the provisos aside, this is a doll that I'd recommend. She's competes technically with other dolls very well and the company have a nice selection of faces.
One vendor tells me that this brand has been very popular with his customers in the past couple of months, and I'm sure we'll see availability through other vendors in due course. In the meantime this review is an appetiser . . .
Photographs and video will follow.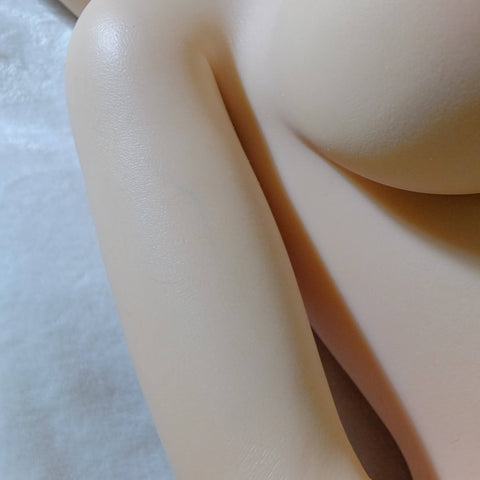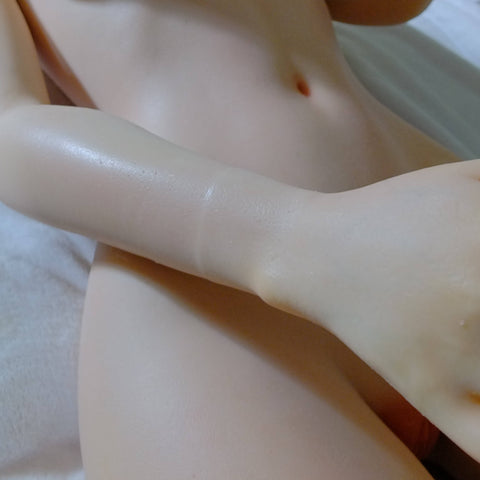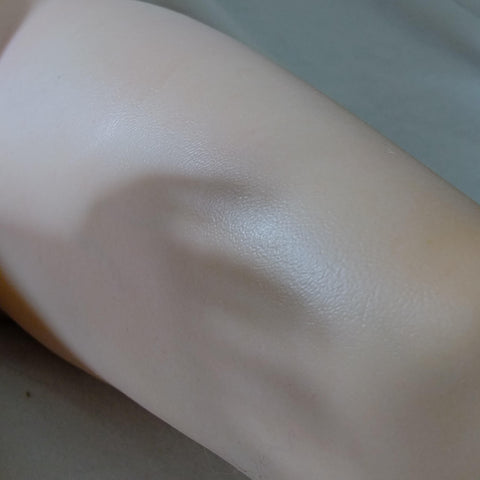 Packaging - good usual packaging with neck protection above average. Foot end of the box could do with more reinforcement. 
Silicone - firm in places and soft in others. The company has focussed on realistic body softness and hardness  
Breasts - soft and jiggly as is becoming the norm, well executed Skin visual realism - body pigmentation including veins - sophisticated. 
Skin texture - exceptionally realistic visual texturing and feels good too 
No-bolt standing feet - from 2 inches above the ankle the ankle and foot is a harder silicone 
Posable toes - each toe has a stiff wire to enable posing 
Hands - as feet harder silicone so finger pokes unlikely. Finger wires are stiff enough for good posing. 
Hand plate is small: moving the hand up and down one must ensure one is moving the wrist hinge and not bending the wires at the end of the handplate.  Nice knuckle details and palm lines. 
Skin shading - includes soles of the feet and other places LHP - appears to be excellent. Anal hole properly placed and angled, one of only three or four brands to get it right Vagina - inside soft and textured. 
Buttocks - softer than other areas. Joints - all reasonably stiff and not too stiff and excellently evenly adjusted. 
Skeleton - competent  
Flaw - minor flaw on neck just below the chin, hardly visible; 1 inch diameter flaw on cheek of bottom, possibly an air bubble 
Head - hard silicone as is the fashion. Looks very beautiful but I'd prefer softer silicone 
Eyes - easily movable. However softer silicone heads make it easier to lift eyelids off the silicone for eye moving. Essential to use a cotton bud or pencil eraser tip to move the eyes, not a finger or eyelashes are dislodged. 
Implanted hair - I worry that implanted hair becomes a mess after a while. The artificial hair used is apparently "high temperature" which might be improved above the sort of artificial hair that I'm familiar with. 
Implanted eyebrows. 
Measured weight - 38kgs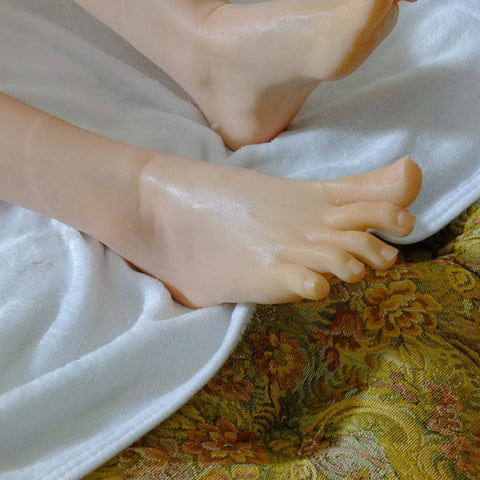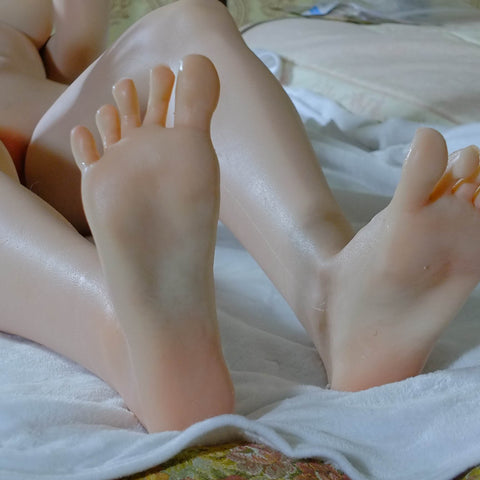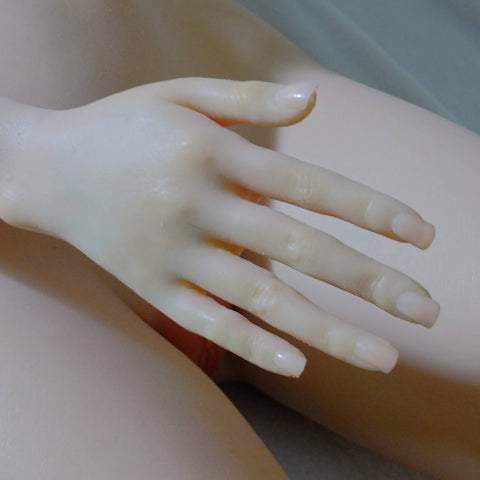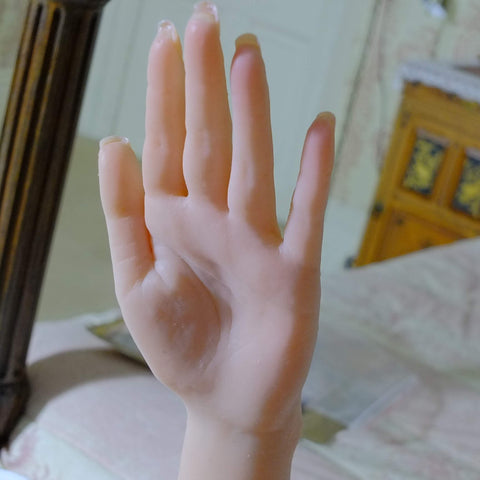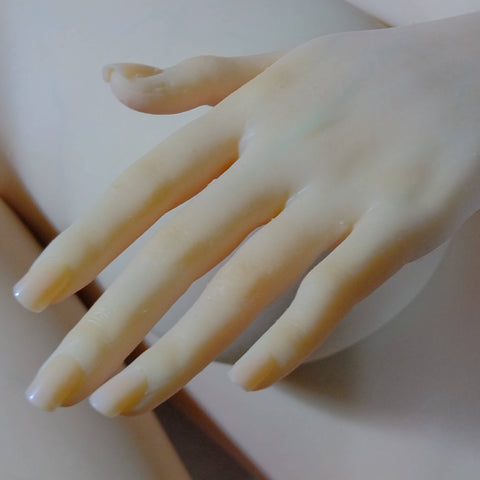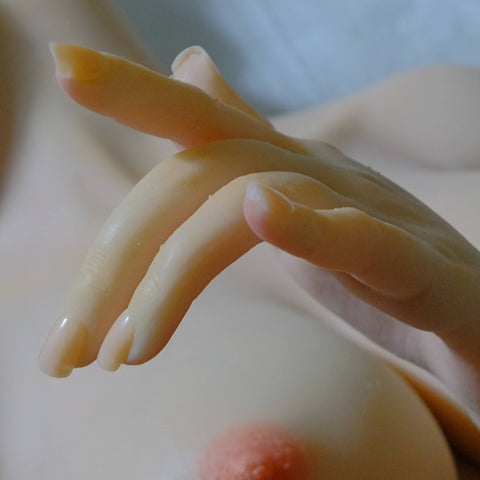 You can see the video review of it by my Youtube channel: https://www.youtube.com/watch?v=yl2rENftiyQ&t=409s