China International Adult Toys & Reproductive Health Exhibition 2021
Shanghai International Sex Life and Health Industry Expo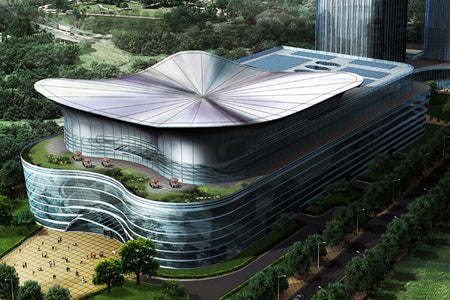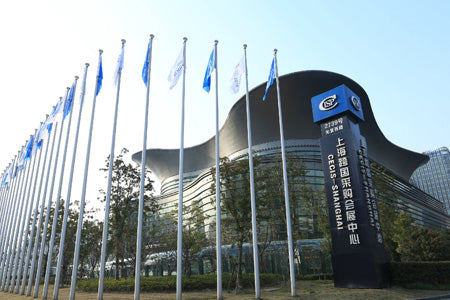 2021 Shanghai API International Sex Life and Health Industry Expo is a high-quality exhibition focusing on effectiveness and professionalism. The core members of the team have more than ten years of exhibition experience, rich industry knowledge and market resources, and outstanding ability to organize exhibitions. We always adhere to the concept of "service is above everything, win-win for the future", and build a high-quality business platform for global brand enterprises with a broader vision and more thoughtful and meticulous professional services.
 Exhibition name: 2021 China International Adult Health and Reproductive Health Exhibition (Shanghai Adult Exhibition)

  China International Adult Toys & Reproductive Health Exhibition

   Exhibition date: April 16-18, 2021

  Exhibition location: Shanghai World Trade Center Exhibition Hall (No. 99 Xingyi Road)

  Organizer: China International Exhibition Center Group Corporation

  Organizer: Beijing China International Exhibition Co., ltd China International Adult. Shanghai Reproductive Health Industry Association Health Care and Reproductive Health Exhibition, referred to as "Shanghai Adult Products Exhibition", was organized by China International Exhibition Center Group Corporation in Shanghai in 2004. Shanghai Adult Products Fair has always adhered to the exhibition concept of "trade-oriented, demand- oriented, and development-oriented", creating a vane in the global adult products industry, gathering high-end brands from all over the world, displaying new products, new technologies and The best business platform for trade exchanges.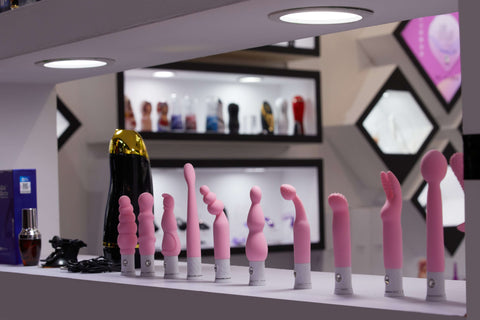 Exhibition highlights

   In order to meet the growing demand for participation in the adult products industry at home and abroad, the 2021 Shanghai Adult Exhibition is located in the Shanghai World Trade Exhibition Hall, and the exhibition will continue to set up an international brand exhibition area. Up to now, there are more than 200 exhibitors.

   We have divided the exhibition area more professionally, displaying products, services and brands, and cheering for public welfare in the field of reproductive health.
exhibition criteria

   Adult products Adult equipment (sexual aids and packaging materials), erotic underwear, erotic candy, SM products, lubricants, disinfectants (external disinfection lubricants for genital organs, sprays), sexual function regulators, external delay liquid for men reproductive health products condoms, contraceptives, contraceptive devices, reproductive beauty products. Reproductive health and beauty hospitals, incubation products, ovarian maintenance, menopausal delay products, medical equipment, various medical equipment and equipment used for inspection, diagnosis, and treatment, home treatment equipment, physiotherapy equipment, and health care equipment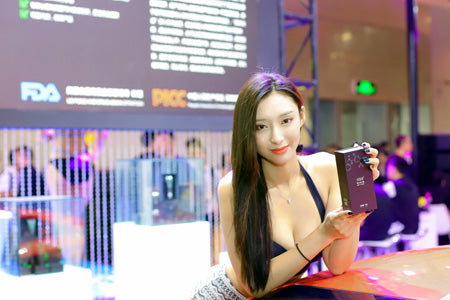 Sex education products and audio-visual products, various products for reproductive health, sexual health education, books and audio-visual products and other related products, adult products material suppliers/new materials/new technologies, medical and health products, health foods, cosmetics
The purpose of the exhibition: The exhibition advocates a healthy "sentiment" lifestyle, with the goal of "building an international brand, accurately connecting the supply and demand sides, and building a professional business platform", locking in the future direction of "big health", and injecting new impetus into the quality development of the industry.
Exhibition name: 2021 Shanghai International Sex Life and Health Industry Expo (abbreviation: 2021 Shanghai Adult Exhibition)
Exhibition theme: Health Integration. Innovation
Exhibition time: April 16-18, 2021
Venue: Shanghai Convention and Exhibition Center for International Sourcing (No. 2739 Guangfu West Road)
Exhibition area: 13,000 square meters
Exhibition hall introduction
The Shanghai Convention and Exhibition Center for International Sourcing has an indoor exhibition hall of 16,000 square meters, an underground garage with 850 parking spaces, and is equipped with various advanced and complete facilities. It is the best place for high-end brands to launch new product launches. High-standard hardware facilities can not only better display the brand image and enhance the brand texture, but also provide higher-end promotional materials.
2021 Shanghai Adult Exhibition Exterior Scene 2021 Shanghai Adult Exhibition Entrance
exhibition criteria
Correct sexual values ​​guidance has far-reaching implications for young people's sexual and reproductive health. In addition to the dissemination of sexual knowledge, the goal of gender education is to establish an attitude of gender equality, learn to understand the relationship between the sexes, bravely express their preferences, and learn Reject unreasonable requests.
Chun Shui Tang sex doll Booth(CST DOLL)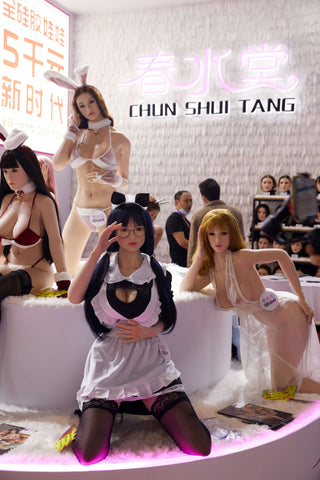 BBdoll,Chatdoll1987 professional workteam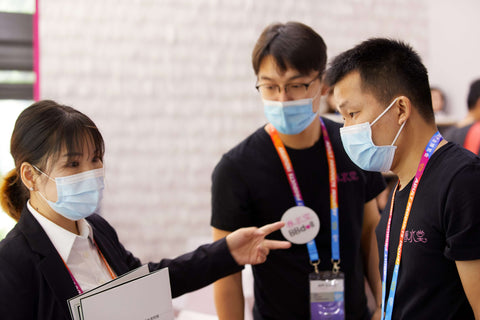 Group photo of the founder of Chunshuitang and the model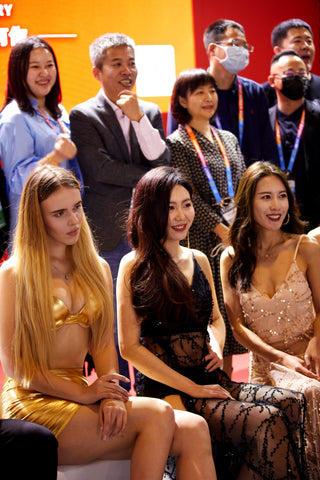 Exhibition review
When "sex" returns to people's daily vision, intelligent technology penetrates into the sex industry, and the trend of sex is gradually becoming a trend. In the eyes of young people who can play with their individuality, the taste is no longer ambiguous and obscure, but a fashion trend that is not explicit. "It's also cool, also live", is the new life attitude of the trend of human interest.
As the promoter of gender health education, it shoulders a major responsibility and actively responds to the call of UNESCO to provide young people with sex knowledge suitable for their age and cultural characteristics, and at the same time scientifically accurate and correct sex knowledge, and jointly contribute to the acceleration of sex education in China Advance.
.
---